Dr. Hanna Milling
Mediator, Trainer, Lecturer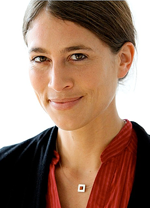 My Approach
My aim is to support others in resolving problems and conflicts themselves, in finding new perspectives and individual solutions.
I see crises as important processes which, when used creatively, can make way for positive change and growth.
My work is marked by a range of methodological techniques, professional knowledge, intercultural sensibility and a respectful curiosity towards all kinds of people, cultures and situations.
In training and teaching I always lay a lot of importance on the balance between a scientific-theoretical approach and relevant activity-orientated practice, between experience-based observations and critical reflection.
Professional Focus
Mediation
Between two conflicting parties
In groups and teams
In and between companies and organisations
In an intercultural and international context
Training
Communication
Intercultural communication
Conflict management & mediation
(Intercultural) Team development
Creativity Techniques
Coaching
Personal processes of change
Constructive conflict solving
Preparing difficult talks
Preparing for a residence abroad
Intercultural coaching
Teaching & Research
Interculturality, intercultural communication
(Conflict) Mediation
Research into stereotypes and intercultural perception
Constructivist media theory
National and cultural identity
Business Languages
German, English, French, Italian, Spanish
[ back to top ]
Credentials
I have worked and continue to work as a trainer, lecturer and instructor for various institutions and establishments, higher education institutions, foundations, companies and organisations, a selection of which are listed below.
As a mediator my focus is on working with international organisations, societies, small to medium-size companies and also within the private sector. On grounds of confidentiality these will not be named.
Higher Education and Research Institutions
Alice Salomon University of Applied Sciences, Berlin
Friedrich Schiller University of Jena
GYA - Global Young Academy
HTW University of applied science, Berlin
Justus-Liebig University of Gießen (GCSC)
Leibnitz research center ZALF, Müncheberg
Leibnitz research center IAMO, Halle
Leibnitz University of Hannover*
Martin Luther University of Halle
Philipps University of Marburg
University of Heidelberg
University of Karlsruhe*
University of Passau
University of Regensburg*
Saarland University
Theakademie – International School of Dramatic Arts, Berlin
Mediation Institutes
Birgit Keydel GmbH (Ltd)
Inmedio Frankfurt
Klären & Lösen - agency für mediation and communication
MAB - mediation academy Berlin
Peter Knapp coaches & catalysts
REGC - Réseau Européen de Gestion de Conflits
Foundations
German National Academic Foundation
Friedrich Ebert Foundation
Institutes, Organisations, Companies
ANU M-V e.V.
Bürgernetzwerk Bildung der VBKI (Citizens' Network for Education, Traders and Industrialists Union), Berlin
BQN - qualification center for migrants, Berlin
Centre Français de Berlin (Franco-German Cultural Centre, Berlin)
Centre Franco-Allemand de Provence (Franco-German Cultural Centre, Provence), Aix-en-Provence
Charité - Universitätsmedizin Berlin
DAAD - German Academic Exchange Service
DAA - Deutsche Angestellten Akademie (Ltd) Hamburg
Daimler AG
Deutsche Krebshilfe®
EADS Deutschland GmbH (Ltd)
Embassy of Canada, Berlin
Heilbronner Runde, Arbeitsrechtskanzlei Beate Maihöfer (Labour Legislation Chambers Beate Meihöfer)
Hestia Frauenhaus, Berlin
ias Groupe / dbgs health serbices GmbH (Ltd.)
Intercultures (Ltd.), Berlin
Interculture®, Jena
IBS (Institute for Addiction Prevention in the Workplace), Berlin
Onde® (German-Italian Association), Passau and Bonn
Rancho Esperanza, Juquilillo/Nicaragua
RESEO – European Network for Opera and Dance Education, Brussels
Respea – Resources to perform abroad, Berlin
Regional Agency for Nature Conservation M-V
Regional Government Authority Dahme-Spreewald
Roche Diagnostics Ltd
Spaarkasse (saving bank) Minden-Lübbecke
State Office for the Environment M-V
Théâtre du Capitôle, Toulouse
UBA - Ministry for the Environment and Nature Protection
Vivantes Netzwerk für Gesundheit Ltd
ZWM - Zentrum für Wissenschaftsmanagement
[ back to top ]
Education and Qualifications
Doctor of Philosophy

Doctoral Thesis: "Das Fremde im Spiegel des Selbst. Deutschland seit dem Mauerfall aus Sicht französischer, italienischer und spanischer Deutschlandexperten" (The Other Mirrored in the Self. French, Italian and Spanish Experts' Takes on Germany since the Fall of the Wall)
International Cultural and Business Studies

Mediator and mediation trainer BM®
accredited by the German Mediators Association (BM)
Trained in essence work (Almaas/Fasel), essential therapy and holistic counceling by Rafia Morgan and Turiya Hannover
Animateur Interprète
Training as a Franco-German group interpreter
Laughter Yoga Trainer
Training as a laughter yoga trainer, supervised by Dr. Madam Kataria
Further Education in the field of Training, Coaching and Mediation
Klärungshilfe (with Christoph Thomann, Christian Prior und Tilman Metzger)
Training Techniques for Intercultural Communication (University of Passau)
Intercultural Team Development (Interculture)
Communication and Moderation (University of Passau)
Presentation and Visualisation (University of Passau)
Business Culture and Knowledge Management (Onde Ltd)
(Intercultural) Project and Process Management (Viadrina)
Working with the Inner Team (with Schulz von Thun)
Clarification Support (with Christoph Thomann)
Contingency Model (with Friedrich Glasl)
Transcend Method (with Johann Galtung)
Bridging Metaphors (with Ed Watzke)
Playback Theatre (with Anikó Kaposvári und Ed Watzke)
Solving Problems in Intercultural Teams (with Prof. Stefan Strohschneider)
Supervision für mediators and mediation students (with Carla von Kaldenkerken)
[ back to top ]